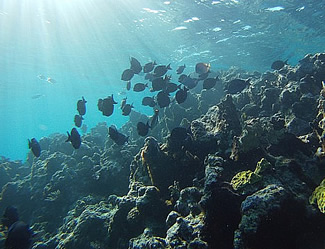 PERC, Inc. is a not-for-profit U.S. corporation created in 1998 to support the philanthropic work of charitable and community organizations in Hope Town, Man O' War and Marsh Harbour and to enable U.S. citizens make tax-deductible contributions to them.
Since then, PERC has facilitated gifts to many local service organizations, schools and community groups, often on a recurring, annual basis. Charlotte Boyce, John Gearen, Ruth Harkin, Lindsey McCoy and Doug Hyde are directors of the corporation. Doug serves as president and treasurer.
PERC, Inc. is a registered section 501(c)(3) charity, and qualifying gifts to PERC are intended to be deductible under the U.S. tax code. PERC will accept donations from any U.S. individual or corporation (including charitable foundations) and will acknowledge them with a receipt confirming PERC's 501(c)(3) status.
Donors to PERC may select a preferred charity or charities to receive distributions. However, it is important to clarify that in order to demonstrate compliance with U.S. income tax regulations PERC takes control over all property donated to it, and the PERC board of directors retains final authority about how and to whom to make distributions. PERC will respect the donor's wishes provided that the board can verify that the donations will be used for bona fide charitable purposes consistent with PERC's charitable mission. For the purpose of substantiating this verification, PERC asks each organization that wishes to receive gifts from PERC to complete a questionnaire and enter into a "Use Agreement."
PERC has no paid staff or operating facilities. In order to cover out-of-pocket expenditures for insurance, web-hosting, banking and legal services relating primarily to IRS tax compliance, the board of directors of PERC has authorized the accumulation of a small operating reserve by retaining the lesser of 2% or $200.00 of each donation. With the exception of this retention amount, PERC commits that 100% of all donations will be redirected to qualified charities.
The minimum donation per charity that may be made via PERC is $250.00.
PERC is able to accept donations in the form of stock, provided that the stock is held in electronic form.  Contact Doug for directions.

Print