HOW TO MAKE A CHARITABLE DONATION TO PERC, Inc.
1.  Make checks payable to: PERC, Inc.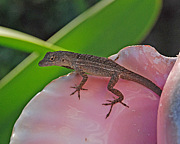 2.  IMPORTANT! The face of the check must include the following information:*
Donor's U.S.Post Office mail address
Donor's email address (if any)
Name of the designated charity or charities
2. Deliver checks to PERC:
A. By mailing them to:
PERC, Inc.
P.O. Box 232
Grand Isle, VT 05458
U.S.A.
B. When Doug Hyde is in Hope Town, checks may be hand-delivered to him.
→  The minimum donation per charity is $250.00
* This information is required so that PERC will know the donor's intended charity(s) and where to deliver –preferably via email—a receipt.

Print